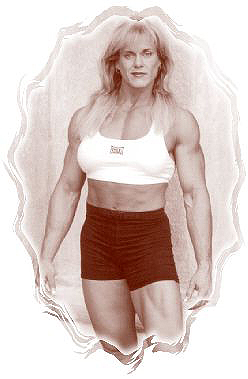 Are you acquainted with Kasie Cavanaugh? If not, you have missed someone Unique. Whether you do wrestling sessions (she does!), her personality, intelligence, humor, beauty, sensuality, accomplishments, as well as her musculature, strength, wrestling skills, and role playing talents result in her being one of the most sought after, respected, and successful bodybuilders world wide. She has come to be known as "The Golden Sessions Girl of Men's (and Women's) Dreams."

A long time friend of this Site, she understands the difficulties of getting new wrestling content during covid-19, and agrees with us that it is too dangerous for the models.

So, she has generously volunteered her entire content of clips and complete videos (around a thousand) for our and your use. We thank you Kasie!